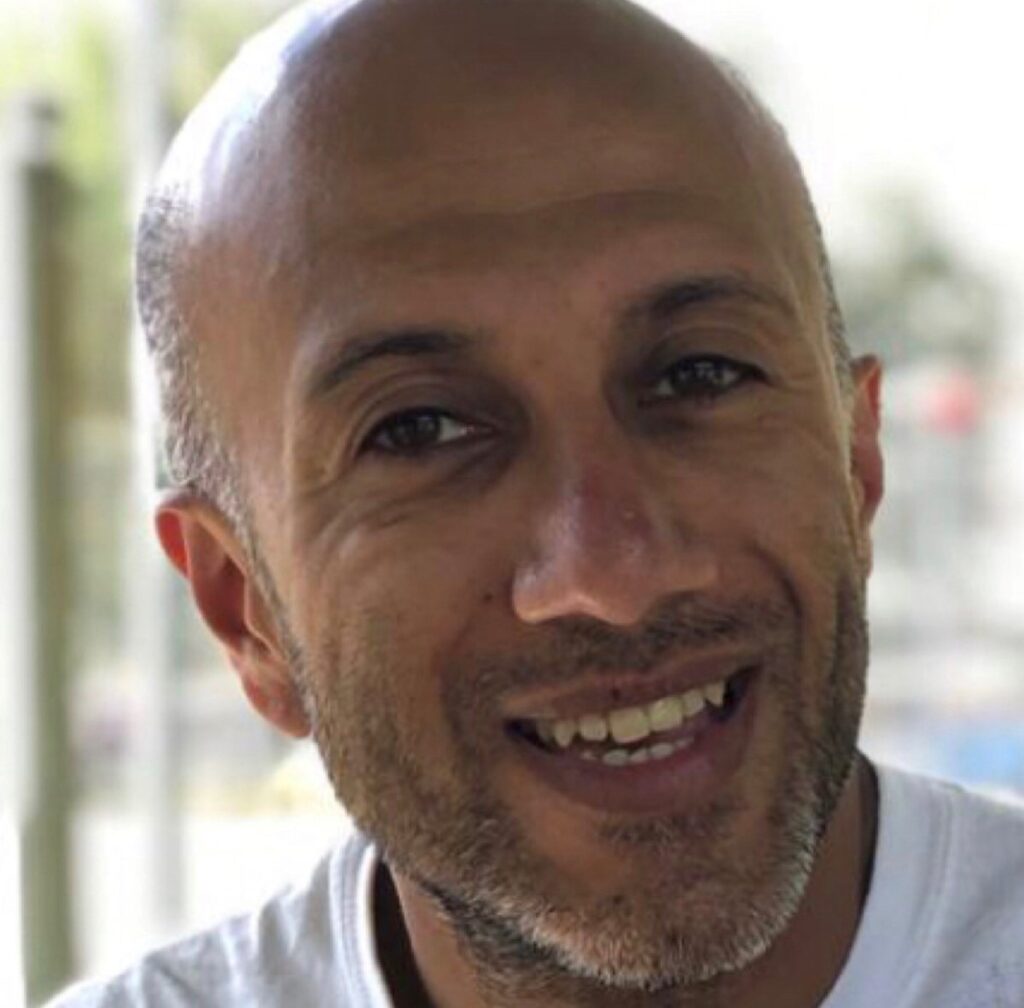 As part of the Step on Board programme, Ash, a senior operational risk manager at RBS, joined the board of Move On, a charity which works with vulnerable young people and people affected by homelessness in Scotland, helping them unlock their untapped potential. In 2019, he became Chair of the Board.
Dates
2017 – present
The impact for Move On
Ash injected new strategic thinking to the Move On board, helping them build their social enterprises to improve the charity's resilience to external pressures. The charity was recently recognised at the Scottish National Charity Awards for its innovative Family Food Service.
The impact for RBS
Ash believes the experience really sharpened his people skills, giving him real world experiences that helped him step up the career ladder into a senior leadership position.
Ash's story
Ash experienced poverty and crime first hand in his early years living in Bradford and was a driver for his desire to help others. He'd always done volunteering but, after a move to Scotland and new role at RBS, he wanted to use his business skills to impact more people in a positive way.
The Step on Board programme, run by Trustees Unlimited through his employer, connected Ash with a charity that best matched his skills and experiences. Move On resonated with Ash due to its commitment to educating and mentoring people to give them the best chance at improving their circumstances.
Bringing strategic thinking to the charity
Ash believes the traditional funding model for charities leads them to operate on a tactical, issues-led basis meaning they plan month-by-month instead of taking a strategic view. He saw an opportunity to change this for Move On, encouraging the charity to make decisions more holistically with a longer-term goal in mind.
He advised the board to think of the charity as a commercial entity and make it more resilient to external challenges, such as Brexit or government funding cuts. This shift in mindset saw Move On focus on social enterprises, such as a wood recycling enterprise in Edinburgh and a "FareShare" surplus food distribution business which enabled the charity to develop new funding streams.
Investing in the right people
Bringing in new thinking to the charity, caused a ripple effect at Move On as Ash encouraged the charity to recruit more people with a wider range of skills. This included a new marketing officer, who overhauled the charity's website, developed a focused communications plan and built a social media profile to engage a far wider audience.
Securing board agreement to hires like this was challenging at first, as previously hires had only focused on people who could engage directly with the charity's audience. However, Ash argued that these hires were important in achieving long-term strategic goals, encouraging the charity to look at the bigger picture and understand the necessity of having a clear communications strategy.
Ash also helped set up a separate board to oversee the more commercial social enterprise side of the charity, bringing in a senior recruit in the form of an oil industry entrepreneur, injecting yet more fresh thinking and purpose to the charity's efforts.
By working with partner organisations, Move On also created a network in Glasgow which enabled collaborative and innovative solutions addressing food poverty, for which the charity was recently recognised in the 2019 Scottish Charity Awards.
Learning the skills to progress from middle management to senior leader
For Ash, his experience at Move On sharpened the people and decision-making skills so valued in a business environment. Ash says: "In the corporate world you're used to working within a relatively structured framework with a clear set of business norms and ways of doing things. In the charity world, people are far more driven by passion and emotion. This has its benefits but also means there are different challenges and you need to be able to quickly adapt your approach and management skills."
He believes the real benefit of this programme for his employers is it gave him the real-world experience he needed to progress up the career ladder. "At the middle management level in big business, it can be hard to demonstrate your value as a senior leader without proven, hands-on experience – people just won't take a gamble on you. In the charity world, so much depends on getting things right the first time and this hones your ability to make the right call on the big decisions."
A catalyst for change
John Hinton, Executive Director, said: "Ash joined the board and immediately was engaged, questioning and challenging. He soon took on the role of Chair. We hadn't really had that type of engagement from the board before, but it was the right thing to do. The charity landscape has changed hugely in the last 10-15 years and we have to fight for every pound. We needed a leadership team that was willing to change and start acting differently. Ash was the catalyst for a new way of doing things and our charity has benefited from his valued input."
Personal fulfilment
Ash believes the Step on Board programme has added great value to both his career, whilst also giving him far greater personal fulfilment. He says: "My day job has a lot of pressure, but in the charity world it's a different kind of pressure. I'm aware that the decisions I make as a Chair of a charity can have an immediate impact on people's quality of life. I'm so appreciative to RBS for the opportunity to participate in the Step on Board programme and their ongoing support for my continued work for the charity. It's brought renewed purpose and fresh thinking to my role at RBS and made me a more loyal employee too."